Spring season equals warm weather. Warm weather equals showing skin. Showing skin equals purchasing sandals. Sandals are the must-have footwear during the spring and summer seasons. There are so many sandal variations that have come out in the last year, and I am totally in love. Sandals can turn a straightforward and sophisticated look into a flirty and fun one.
Even though some sandals are fashionable, there are some scandals that you should pass on because they are just not it. The first pair of sandals that should not be worn this spring season would have to Gladiator sandals. These kinds of sandals give very much 2011 vibes and are just plain tacky. Another sandal trend that you should leave in the past would also have to be regular flip-flops (beach flip-flops). Flip flops should be just for the beach and nothing else. You can literally have a spring-forward outfit and ruin it with some flip-flops.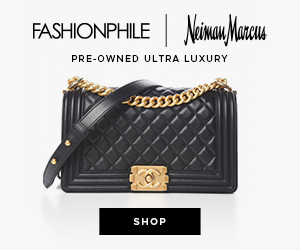 Since the end of the fall season last year, I have been searching for the best and most fabulous sandals for you all that are comfortable, affordable, and just downright stylish. They will make any outfit that you wear during the spring season pop and look more appealing.
I hope you all enjoy these sandal finds and leave some feedback in the comment section.
If you want to be updated on the latest fashion news, fashion trends, fashion tips, and more, Subscribe to our newsletter !!!
[jetpack_subscription_form show_subscribers_total="false" button_on_newline="false" submit_button_text="SUBSCRIBE " custom_font_size="16″ custom_border_radius="0″ custom_border_weight="1″ custom_padding="15″ custom_spacing="10″ submit_button_classes="" email_field_classes="" show_only_email_and_button="true"]
Public Desire _ Miley Black Lace Up Flat Sandals
SHEIN- Square Toe Woven Band Flat Slide Sandals
ZARA – FLAT SANDALS WITH METALLIC BOW
FOREVER 21 – Faux Pearl Slip-On Sandals
SHEIN – MOTF PREMIUM FLAT BRAIDED SANDALS
Toe Ring Flat Slide Sandals
This type of sandal style is really popular right now !
BooHoo – Plaited Double Strap Slider
BooHoo- Wide Fit Basic Mule
MISS LOLA – Mimosa & Chill – Sage
MISS LOLA – Fashion Amore – Tan
–STAY TUNED FOR MORE DOPE FASHION.
FOLLOW US ON INSTAGRAM FOR MORE: @DOPEFASHIONSENSE_